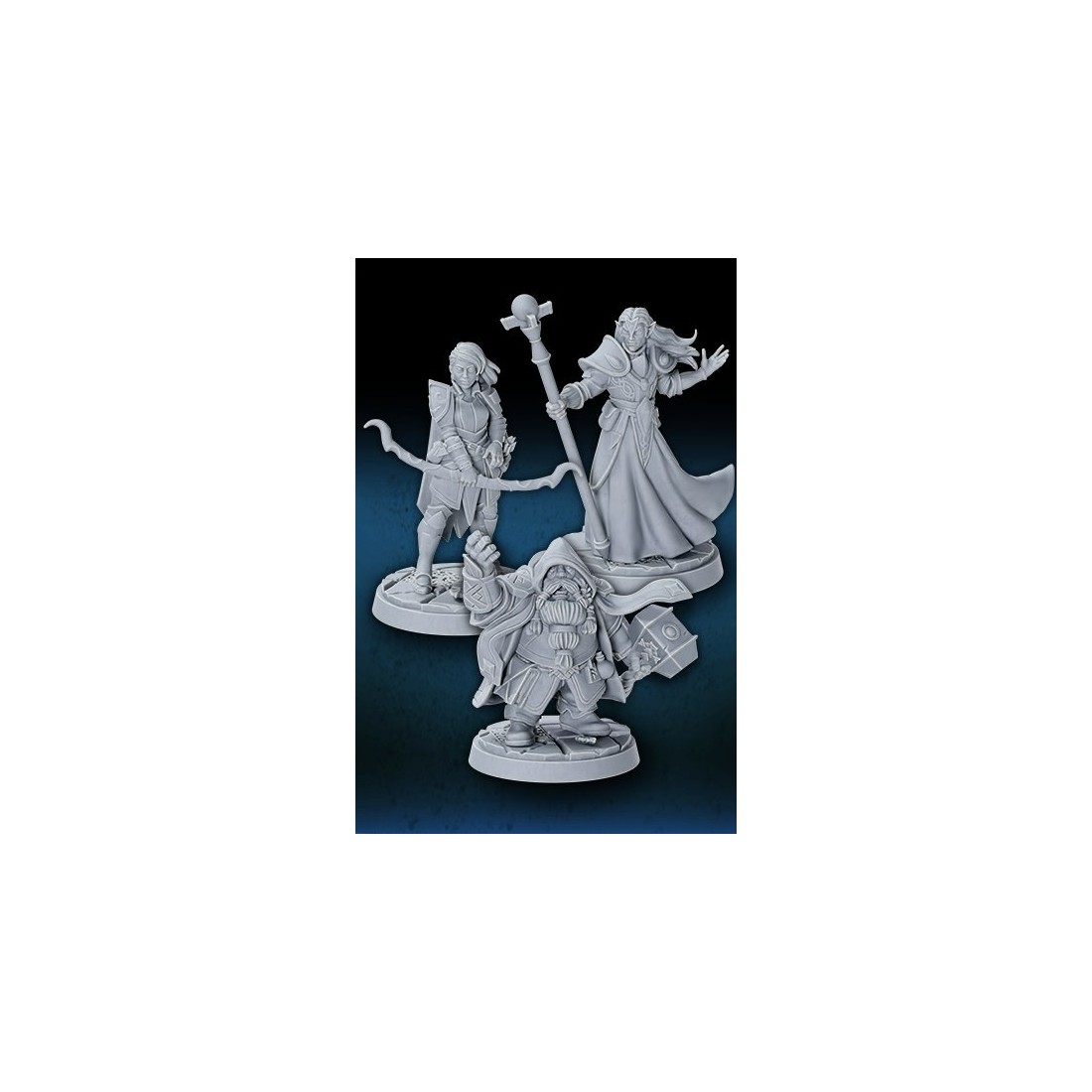 RPG FIGURES
RPG miniatures by Titan Forge for fantasy systems in 5E DnD, 3E DnD, Pathfinder, WHRP, and D20 category. Tabletop RPG custom minis, party builder and creator for d&d, miniature maker for every adventure.
What is an RPG (role-playing game)?
In RPG every player impersonates a different character in a narrative world created by the game master. The players act out their roles and work together against presented challenges. Throughout the game, the player also further develop their characters, their skills, and the equipment that they are using. The most popular fantasy RPG systems are Dungeons and Dragons, Warhammer, Pathfinder, Lord of the Rings, Witcher, and many others.
How to use miniatures in RPG?
Most players enjoy using miniatures in tabletop RPGs as they provide a visual representation of their beloved characters and give them the best idea of the ongoing situations. Miniatures organically help out with the game flow and make it easier to focus on the story. Especially in the heat of the battle, with spells blazing and arrows flying around, knowing where you and your allies are located can be a matter of life and death. Playing with miniatures is simpler, more fun, and it greatly improves the tactical element.
Where to get Titan Forge miniatures for RPG?
In Titan Forge online store you can find one of the largest collections of RPG miniatures in the world. Divided by race and class, you will find a miniature for exactly your particular character, straight from your imagination. On top of that, Titan Forge's ever-growing catalog features a wide range of monsters that will strike fear in your campaign party and non-player character that will make for unforgettable sessions. You can order the whole supply for an RPG with very cheap worldwide shipping.
Why should I use quality RPG miniatures?
Titan Forge creates miniatures that last and they come with amazing details. RPG miniatures, especially characters, are used a lot. Your hero will move around the playing area, fight enemies, and disarm traps countless times in a single session. With the help of our partners, we have developed a resin brand that is dedicated to gaming. It is not only highly durable but also bendy, and even the thin parts will always come back to their original place. The resin is also resistant to cracks and the models will serve you for a long time.
However, the biggest reason to use quality models is the reveal effect. If a party encounters an epic monster, placing it on the table right in front of the unsuspecting players will create highly memorable moments. Titan Forge miniatures are sculpted with a great care and we make sure that every model has something unique and special about it. Even a simple concept like a goblin or a zombie can be done in a way that tells a story right from the get-go.